Sunday Bikes dropped this phenomenal new video featuring some of their crew getting down over in the U.K! Despite some wet weather, they managed to cruise a ton of street spots, trails and parks during their stay and came through with some amazing riding at each spot. Check this video to see how it all went down! Must See for sure.
"The thing about England is it rains a lot. In fact, it rained on us almost every day we were there, but we would not be deterred. Gary Young, Chris Childs, Mark Burnett, and our UK guy Danny Stanzl made the most of it and still managed to ride everything: street, parks, trails, you name it the dudes killed it. Hell, Mark was even doing rail rides down stairs in the rain. Enjoy, and expect a video from our shop stops soonish." – Walter Pieringer
More sections from the Cult "Small Talk" DVD surfaced today thanks to Ride BMX! This time around we have phenomenal sections from Grant Germain, Joe Molina and a ton of the Cult connects from around the world in the friends section for you! Hit those play buttons!
""The classification between amateur and professional in BMX has been discussed and debated, but never clearly defined. While the lines are still a little blurry, if we can agree that a professional includes a paycheck and a certain level of experience and skill, then we're halfway there. So what is an am? Does BMX even need ams? Cult thinks so, and they helped set the precedent for an established am class in BMX with the release of Small Talk, their am-based video that gave Steven Mack, Josh Alderete, Iz Pulido, and Andrew Castaneda the center stage usually reserved for the pro riders.
"Grant is a flow rider from Long Island who had spent the summer in California. We filmed a bunch of clips for the mix part, but then realized that with a few more clips he'd have his first full-length video part. Grant definitely worked hard for it, and I think it was a good experience for him to be a part of the project. He has surely grown a bit since he's been riding for Cult."" —Richard "Veesh" Krumm
""Joe is probably the most surprising part to me because he sent us a web video he filmed up in his Salinas, California, area, and as soon as I saw it I said, 'Hold up, we need this in the video.'" —Richard "Veesh" Krumm
The Dew Tour dropped a preview of what's to come next weekend in Brooklyn, New York for their Street Style contest! Stacked crew… This is going to be good!
"BMX Street is back and this time taking over the House of Vans in Brooklyn. Watch Chad Kerley, Dan Lacey, Stevie Churchill, Jeremiah Smith and more take on the undefeated Garrett Reynolds.
It's all going down Saturday, September 20, action starts at 12:30pm ET / 9:30am PT, watch it ALL live at DewTour.com/LIVE or download the NBC Sports Live Extra app. "
Next up, we cruised on outside of the main floor area and took the elevator up 27 floors to the Merritt suite to get a look at what Mike Brennan and Sean Curran have been cooking up out in New Jersey this past year. The brand is going into its second year and it's cooking up a bunch of rad new product. Let's take a closer look!
We got a preview of Dakota Roche's new signature frame from Cult the other day in his Cultifornia video and here at Interbike, but we didn't have the specs! Here it all is…
The new Dak frame is made from 100% Cult classic chromoly tubing with a 75-degree head tube angle, 71-degree seat tube angle, 11.8″ bottom bracket height, 9.25″ stand over height and 13.5″ – 13.8″ chain stay length. You can find gussets on the top and down tubes with a special Dak logo on the bottom, an investment cast seat post clamp, investment cast seat stay bridge, tapered seat stays, S-Bend chain stays to fit the big 2.40″ tires, removable brake mounts, 5mm thick heat-treated drop outs and custom graphics designed by Dakota himself. The Dak V2 will be available in top tube lengths of 20″, 20.5″, 20.75″, 21″, 21.25″ and colors of black and brown. Expect this frame to be hitting shops and mail-orders worldwide soon!
Check out the brown version right here!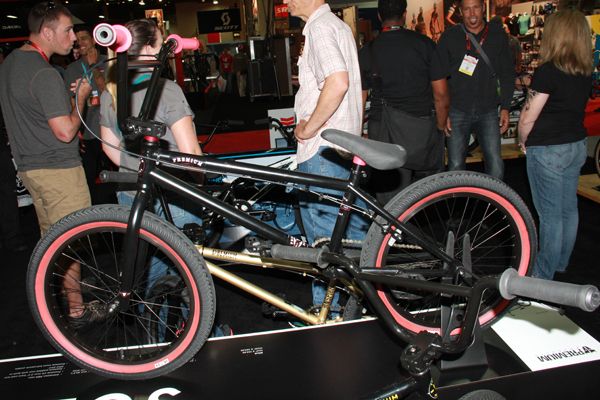 Making the rounds, we cruised on over to the Haro and Premium booth to get a closer look at what they had cooking up! Turns out they have a bunch of dialed new complete bikes along with new frames and parts! Let's get a closer look!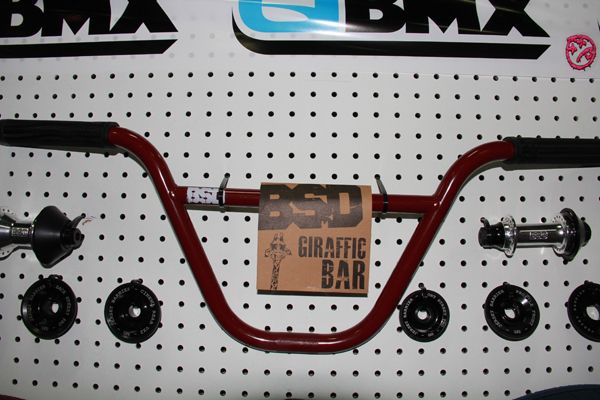 Moving right along. Next up we got a look at a few of the fresh and updated items from BSD over in the QBMX booth. There's everything from the new Alex Donnachie frame to new colorways and more. Let's get to it!
Next up is one that I usually need to mentally prepare for each year. The guys at Wethepeople and Eclat have such an extensive line of products between the amazing Wethepeople completes, to all of the frames and parts to all of Eclat's parts. Needless to say, it's A LOT to take in. Make the jump to get a look at what they have for new product this year along with a few samples that may or may not make it past R&D in the future.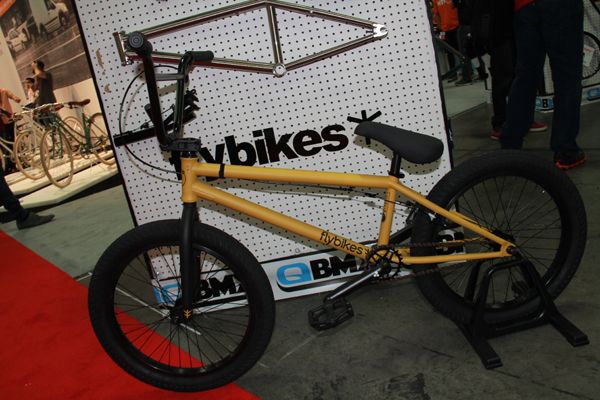 Always psyched to meet up with the Flybikes crew to see what they have cooking up. Although they had a big 2015 preview the other week that gave us a preview of all their new parts and colorways, it was good to see it all in person. Let's get a closer look!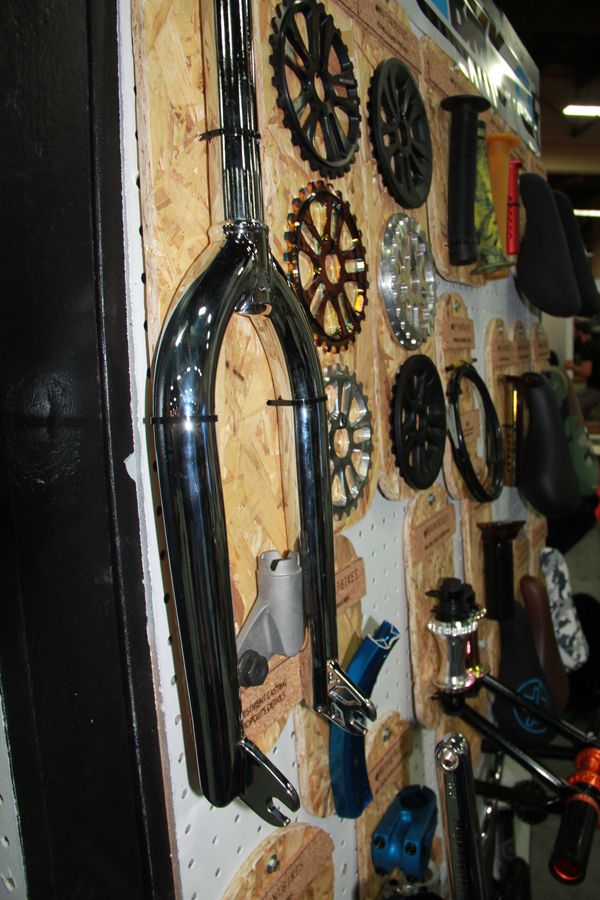 Next up on the Interbike 2014 adventure took us to our friend Nuno from Portugal who had some fresh goods from Mutant Bikes on display at the QBMX booth. Mutant is always a treat to check out because they are always cooking up something unique and original. Let's take a peek!