Spend a day cruising around Los Angeles with Ty Morrow and a few friends in this new episode of In the Streets from the Dew Tour! Despite it being a hot day, Ty was able to stack plenty of clips for you to check out! Hit that play button!
"Ty Morrow is raw and keeps it that way by spending his time riding in the streets. Never one to take it too easy, ride with Ty while he takes you along to a bunch a spots and watch him go all out in preparation for Dew Tour.
Watch Ty competing in Brooklyn in BMX street on Saturday, September 20 at 12:30pm ET / 9:30am PT and then again on Sunday, September 21 at 12pm ET / 9am PT in BMX streetstyle. Catch ALL of the action at DewTour.com/LIVE or watch with the NBC Sports Live Extra app."
Just in time for the chilly temps starting to hit the northern hemisphere! Cult have released two new beanies for you to get your hands on. They have brown with the brown leather Cult patch or camo with the black leather Cult patch available for $17.99 in the Cult Webstore NOW! Get on it!
The Dew Tour caught up with Dakota Roche to cruise around a few spots in Santa Ana and to talk about his views on street riding. You already know this has tons of gold in it that you wanna see!
"Get in the streets with Dakota Roche. The Orange County, California native hits up downtown Santa Ana and makes the most of local street spots. Watch for Roche getting creative during BMX street on Saturday, September 20 at 12:30pm ET / 9:30am PT and then again on Sunday, September 21 at 12pm ET / 9am PT in BMX streetstyle. Catch ALL of the action at DewTour.com/LIVE." – Dew Tour
Here's a look at Dan's Comp's latest print ad featuring Corey Martinez and a few of his signature parts and gear he runs! This can be found in the new issue of Ride BMX!
Interbike is one of those events that I think a lot of people have a love / hate relationship with. For me personally, I love seeing everyone and getting a look at all the new product, but I hate Las Vegas. I don't know what it is about the city, but I just dread going there every year. Every year we see a lot of changes from brands that have booths, size of those booths, the products and more. This year was different in the sense of size. There were fewer brands in attendance and honestly the BMX section was smaller than I've seen it in the past 7 years I've had the opportunity to attend.
Thanks to the internet, a lot of the "surprises" we used to see at Interbike are trimmed down thanks to previews popping up on websites, Issuu, videos, etc. which isn't a bad thing, but it leaves people like myself wondering what we'll actually see at the show. Thankfully, a lot of brands hold out on product being seen until the show and we're still surprised every time we come through which is awesome. I decided to compile 10 of my personal favorite items from the show for you guys to check out if you haven't seen it yet. Let's take a peek.
Tony Cherry had a ton of extra footage that won't be making it into his section for The Daily Grind's "Hard Times" DVD, so they compiled it all into one dialed edit for you to enjoy. We're getting psyched for this DVD!
Well, the week in hell Las Vegas for Interbike wrapped up on Friday and I managed to make my way to MOST of the brands that were in attendance this year! We did manage to miss a few of the suites since they packed up and left before we could even get to them, but that's alright! Overall, despite there being fewer brands with booths or even attending, we saw A LOT of new product which was great. As expected, we saw less oil slick, more freecoasters and plenty of innovation going into revamping or designing existing products which is always a good thing. Below you can find links to all of the brands we did visit…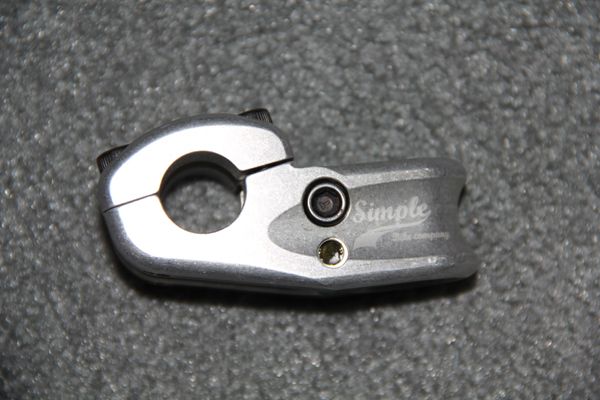 Literally about 10 minutes before Interbike shut it down for 2014, we bumped into Niels from Simple Bike Co. who was walking around the show with a back pack with a few goodies inside! We convinced him to open up his bag and give us a look at some of the new product he has coming from the brand for you guys. Oh, and they're going to be available here in the U.S again since Tree Bicycle Co. will be distributing them! Let's take a look!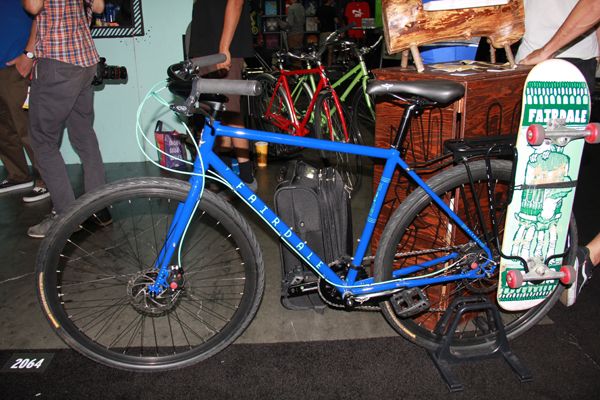 Alright! Sorry for the delay on this one. We wrapped up the 3rd day swinging by the Fairdale booth and between travel time and getting caught back up this one took a minute to get posted! But that's enough of that! Let's take a closer look at what Taj Mihelich had on display at this years Interbike for the brand. Yeah, these aren't BMX bikes, but they're still a BMX brand in our eyes!
The guys over at Simple Bike Co. sent through Ole Andre Kristiansen's new video that he filmed over the course of the summer out in Copenhagen. We've known Ole has been good for a long time, but damn did he step it up for this new one! Amazing riding, great spots and some clean film work. Definitely one you gotta see!
"Ole Kristiansen from Bergen, Norway set out for filming a few days in Denmark and here's what went down. Thanks to all the locals for a great time in Copenhagen!
sunshinedistribution.dk
foxhead.com
bmxbutikken.dk
simplebmx.com
Music:
Sleep Stasis – Ammoncontact feat. Daedelus
Digging – The Doppelgangaz
Credit:
Johan Nissen, Filip Hedin"